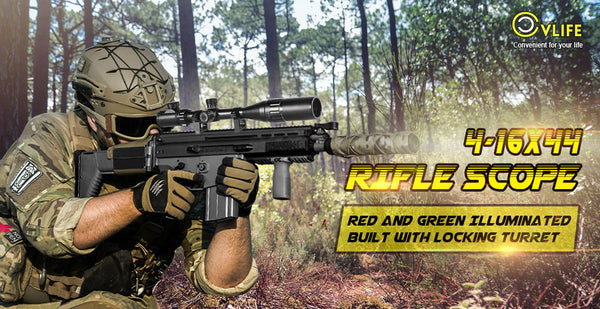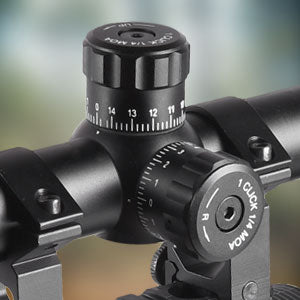 ZERO LOCKING (W/E are " locked" for a new scope.)
When the adjustment knob is pushed down, the knob is "locked"and cannot be rotated. This will prevent any accidental movement to lose zero.

Pull the knobs upward allows for windage/elevation adjustment.
​
ZERO RESETTING
Ensure zero is "locked".

Use the allen wrench to turn the zero resetting hex screw.

Re-position the "0" marking to the center position.

Tighten the Zero Resetting Hex Screw.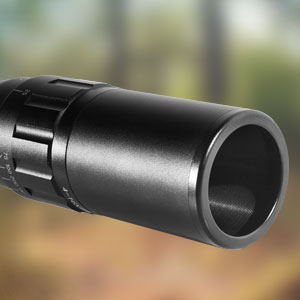 The Scope Comes with The Sunshade
The sunshade can prevent glare when shooting in bright sunlight and keep water away from the objective lens in the rain.

The sunshade is easy to install. 

Screw on the sunshade to the front of the objective.

Make sure it is tightened and fully secured.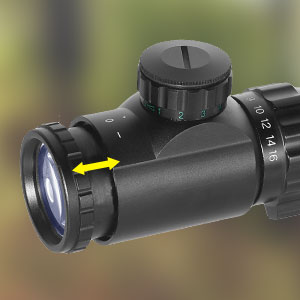 The ocular is built with dioptric adjustment lens that can provides nearsighted and farsighted users a clear viewfinder image without the use of eyeglasses.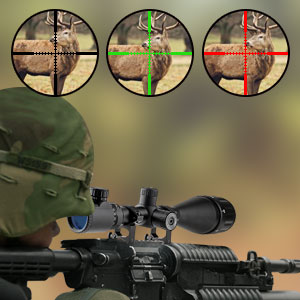 Red and green reticle illumination disign allows scope to be used under diverse environments and lighting conditions.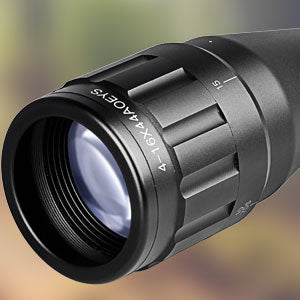 Creating the parallax free view from 15 yards out to infinity. The focusing cam is machined precisely . The focus component with moderate damping allows it focus fast and accurately.